What is your body telling you?
"Like the sun, the inner Self is always shining, but because of negative clouds, we do not experience it. It is not necessary to program oneself with the truth; it is only necessary to remove that which is false. The removal of the clouds from the sky to illuminate the negative allows one to experience the energy fields of that which is positive. It is only the removal of the negative that is necessary-the willingness to let go of the habits of negative thinking. The removal of the obstacles to the experiencing of this will result in an increasing sense of aliveness and a joy of one's own existence."

~David R. Hawkins, MD, Ph.D

Enrich your understanding of your body and take your health into your own hands.  Figure out exactly what is standing in the way of where you are and where you want to be on a physical, mental, and emotional level.  Discover the right questions to ask, and find solutions to the problems you have been facing in your health and relationships.  Build confidence in your ability to use your intuition and spiritual gifts.  

Learn to use Applied Kinesiology (Muscle Testing) to discover what your body is trying to tell you. The body has all the answers, and you can identify your missing links with Muscle Testing. Learn how easy it is to access the body's inner healing intelligence.  In this 4 week live-online course, you will:
Discover what muscle testing is, and why it works
Practice various ways to Muscle Test
Build confidence in your accuracy
Determine the right questions to ask
Learn tips and tricks to overcoming "the mind game"
Find solutions to obstacles you are facing
Trust in yourself and your spiritual gifts
Gain practice and skills necessary to perform Muscle Testing on yourself and others
Position yourself to better serve your family, friends, and clients
Experience greater awareness between your body and mind
Receive answers to pressing questions that have been plaguing you
Enhance your intuition
Identify what your body is trying to teach you
Bonus:
Muscle Testing Affirmation Meditation

Intuitive Muscle Testing is taught by Melissa Eggertsen.  You don't want to miss it!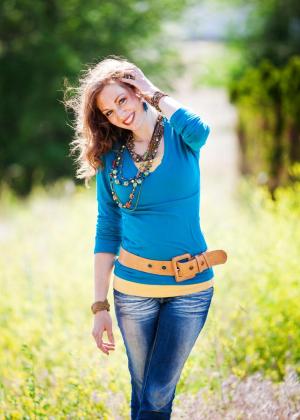 About Melissa:
Among the first things you may notice upon meeting Melissa is her absolute confidence, enthusiasm, and passion for life.  She has clear vision and direction in her life and inspires others to live with purpose and intention.  As a sought-out presenter and teacher, Melissa has given over 800 presentations teaching others to recognize and claim the potential within them.  Through her personal experiences and training, Melissa has truly become a Master at Manifesting everything from vacations to clothing, cars, health, money, and relationships.  Always acknowledging her Maker for her blessings of knowledge, experience, and opportunities, Melissa is determined to share her successes to enrich the lives of others that they too may find a fullness of joy.  
Here's what others are saying about Melissa:
"Melissa is one of the most naturally dynamic presenters I've ever witnessed. Her passion is perfectly matched with her knowledge and ability to deliver the information in a way that can transform you. I would attend any presentation by Melissa I had the ability to! And highly recommend her to anyone."  -Naomi Thomas
"I took classes from Melissa and saw firsthand what an amazing presenter she is. The energetic and charismatic way she shares information makes the audience interested to hear and learn. Not only is she my instructor of choice, but I would choose to attend a class from Melissa over any entertainment!"  -Louise Saw